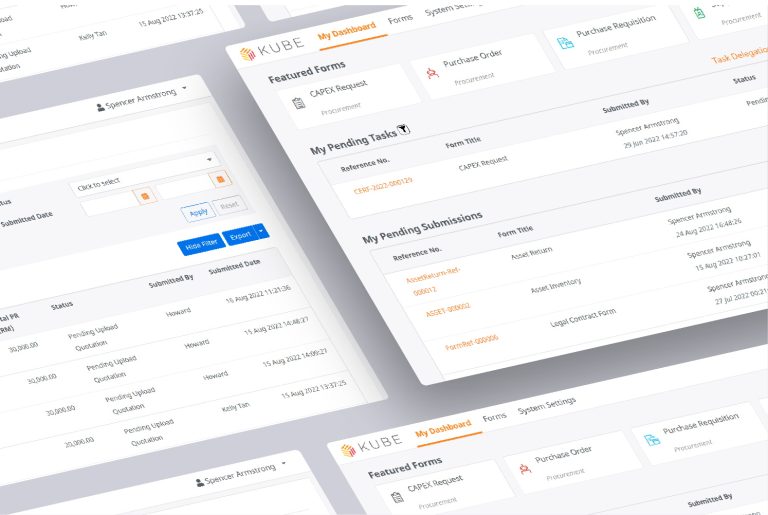 Achieve operational excellence
Drive operational excellence with KUBE 365 business process automation solution, equipped with a suite of ready-to-use features.
Effortlessly monitor your submissions from a personalized dashboard.
Easily create new submissions, search through past submissions, and seamless approve tasks.
Enhance accountability with built-in e-Sign, and introduce convenience through Actionable Messages for Outlook.