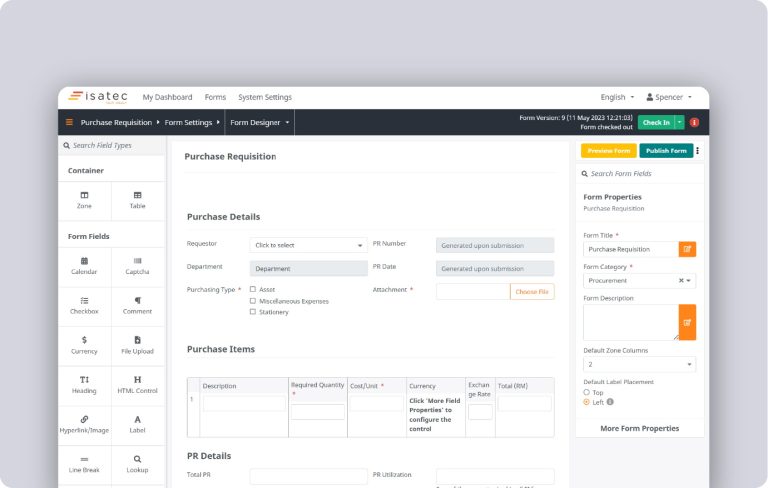 Design and deploy business procesess within minutes
Supercharge your process digitalization journey with KUBE 365's comprehensive no code / low code BPA features.
Harness the simplicity of no code to create ready to use processes in minutes, with Form Designer and Workflow Designer.
Use master data management features to maintain data integrity, with Master List and Matrix Rules.
Design complex and unique solutions, with KUBE API and Scripting.